Deborah & Michaël Stippelmans
Deborah (Michaël) Stippelmans
Currently serving in France with GEM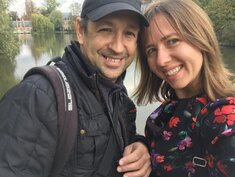 GEM Canada is part of a global mission to multiply disciples and grow Christ's Church. We empower and equip Canadians to reach the world through strategic ministry partnerships in Europe.
Deborah works with women from difficult backgrounds in France. She also takes part in supervising short term missionaries that come to her area.
Most recently, the Stippelmans are excited to be partnering in a local church plant.